All about eBay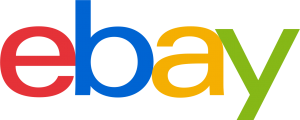 So…You've launched your retail thrift store, maybe you're looking for a second stream of revenue for your organization?  Or maybe you're interested in starting out only online?  Either way, online marketplaces are a great way to reach a large customer audience!
At St. Vinnie's, we operate two eBay stores – one for regular household goods, clothing, and jewelry, and another for books.  Some of our Cascade Alliance Members also operate eBay stores either independently, or in addition to their brick and mortar store.   You can read more about selling books and online media in this past blog post.
Before you list your items online, be sure to check the sold prices of similarly listed items (you can do this by setting a filter) to see what's worth selling.  Items you don't think could sell, most likely with be able to sell on eBay.  Random pots and pans?  Partially used craft supplies?  Broken jewelry?  There's an online market for that.  With anything you sell, be sure to disclose any areas of discrepancy – such as scratches, stains, or other defects.
But how should we price the items?
Great question!  Take a look at the similarly sold items on eBay and price your item in that price range.  If it's an auction item and you're trying to sell it for $50 and you know it's a popular item, set the bidding price around $10-$20.
Important things to note:
eBay charges an insertion fee for each listing. This can vary based on the opening bid cost per item.
Final value fees range from 8-15% of the final cost of the item
If you're a nonprofit, you can receive a fee credit for the insertion fee and final value fee.