Bomb Cyclone Coming? Get Your Thrift Store Ready!
Cascade Alliance members on the East Coast will definitely get hit by this crazy blast of winter weather, but retail thrift can always take advantage of it. Last year in Eugene we had two freak ice storms, both within less than two months of one another. This is not Wisconsin, and Eugene is sorely unprepared to properly de-ice or plow, and few of our local drivers are capable of successfully navigating snow or ice. For the most part, the city came to a standstill both times; citizens were encouraged to stay home and off the roads unless it was an emergency circumstance.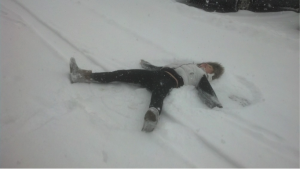 As soon as the potential for ice/snow was announced, we created a game plan:
Increase sales of relevant products: We placed a wide variety of gloves, hats, scarves and winter wear available and up front near the registers to serve as impulse purchases. Also, scrapers and shovels.
Skeleton crew. Not needing full staff, we kept as many people home as possible. Questions we asked: Who can take the bus? Who lives close by? How many people can effectively run the store?
Skeleton crew with dual purpose: What could be accomplished in the stores with few or no customers. Example: Seneca, our second largest store, moved major departments around during the ice days. This project required advance planning and couldn't have been accomplished spur-of-the-moment.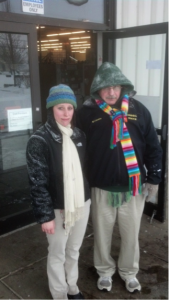 What Worked:
Upper management remained adaptable. They permitted store early closures in response to employee safety and profit/loss.
We ensured that each store received enough parking lot salt to prevent accidents.
Productivity did not come to a standstill and it was amazing what our teams accomplished. That way, when the snow melted, and people were ready and eager to get out, the stores looked transformed.
We kept our customers informed of our hours on our Facebook page and website.
We used debriefed after the storms, making them learning experiences: how can we make the communication more seamless in a future event, what did we do that worked, what could have been better, etc.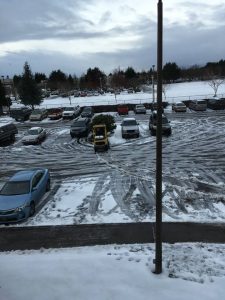 Our numbers took a huge hit for a few days, but we were able to spike them up right after. This was an unavoidable event, and things like this will inevitably come up. The point is to be aware and adaptable so that you can best prepare your site and staff.
When the weather's bad and it's dangerous for staff to come in, it's time to do things like paint the bathrooms or dressing rooms, change around departments, or any of the deferred maintenance of the store that will make it look better.
If there are employees with skills who are safe to come to work, have them come in, even though the store may not be busy. If you can add more product or rearrange shelves to make the store look different, it will attract shoppers who are looking to get out once the weather improves. And if the store is better stocked and looks different, the shoppers who come right after the storm will return more frequently.