Technique Tuesday: Selling Seasonal Items
With the changing season and holidays coming up, this week's Technique Tuesday will focus on the best way to sell seasonal items in thrift stores.
Here at St. Vincent de Paul, these areas below grow or shrink based on the season.  In the summer, gardening may have almost an entire aisle of its own but have only a small shelf during the winter. We pack away items that we know we can sell at a higher price at a later time. Storage is expensive, so we only pack items that we can price up for much more in the right season. We do not recommend using storage space for low-end items.
Items we pack away for summer: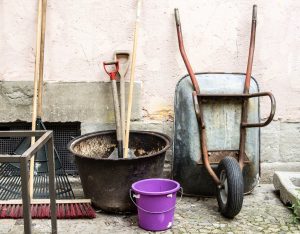 Fans
Tents
Water sporting
Weed whackers & gardening supplies
Items we pack away for winter:
Heaters
Materials used in snowy weather
Tire chains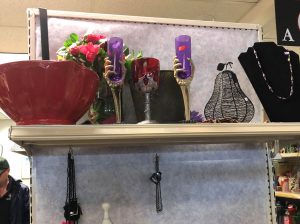 Holiday items can be a tricky seller.  Placing holiday items on an endcap in a display can be a great way to inspire customers on how they might use that item and in turn may purchase it.  An area or aisle of the store can be dedicated towards holiday items, with each of the different holiday items rotating through.  We also will save up odd clothing & accessories to put out for Halloween costumes.