One Good Thing – Urban League of Essex County
This week's One Good Thing is back to feature the recent successes of our member organizations!  We will be taking a look some of the successes at the Urban League of Essex County in Newark, NJ!  Vivian Frasier is the current president and CEO for ULEC and has been a key part in the creation of new ideas for the thrift store they operate.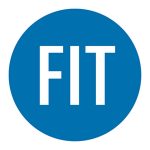 Currently, ULEC is involved in an exciting collaboration with students from the Fashion Institute of Technology. FIT is an internationally recognized college for design, fashion, art, communications, and business. Students will be helping to increase foot traffic in the store along with other store activities they've been collaborating on.
Another success at the thrift shop for the Urban League of Essex County has been the construction of their new storefront.  The renovation will create a café within the thrift store.  This will encourage people to come for a meal and stay to shop!
Thank you for sharing your recent successes with us.  We look forward to featuring the positivity happening with our members!