One Good Thing: Union Rescue Mission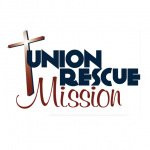 Need a little inspiration heading into the weekend? Take a minute to check out this article showcasing the positive work done by our Cascade Alliance member in Wichita, KS, and how they're helping to tackle the use of methamphetamines in their community.
Union Rescue Mission's program New Beginnings, a seven-months-long residential offering, focuses on recovery, restoration, and redirection in their participants' lives.
It was great to see Merrill Rabus interviewed. A full-time employee for their online bookstore called New Leaf, he was once a New Beginnings participant.  Merrill, who we've worked alongside, has a great singing voice if you didn't already know!
Congratulations to URM for all of the influential work you do in your community.