Cascade Alliance Celebrates the New Year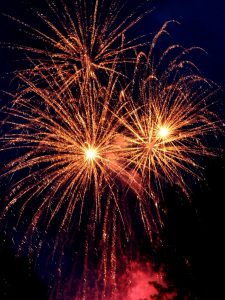 Now that 2019 has come to a close, we are taking stock of another year of challenges and growth across our incredible network of nonprofits dedicated to making their corners of the world a better place. We want to celebrate our accomplishments, and give a big shout-out to all our amazing members!
This year, we've welcomed new members, held another Cascade Alliance conference, and tracked national trends favorable to the thrift industry as well as new states considering mattress recycling stewardship legislation. Our members have increased revenue and volume, and moved to new spaces. The Robert Wood Johnson Foundation released a Case Study on the Cascade Alliance: Reaping Multiple Benefits Through a Network of Waste-Based Social Enterprises.
There has been more member-to-member mentorship than ever before, underscoring how much more effective we are as a group. Staff from Finger Lakes Reuse visited the Scrap Exchange; Scrap Exchange made a site visit to Ithaca in return to see Finger Lakes' operations; and St. Vincent de Paul of Dayton's (SVdP Dayton) Executive Director made a trip to Finger Lakes' Reuse after joining the Alliance. Our members rallied to support SVdP Dayton this fall, exemplifying collaboration and support among members: two staff members from Finger Lakes and, a manager from Urban League of Essex County, have provided critical mentorship to the store.
Finally, we participated in multiple conferences:
SVdP of Lane County's Executive Director Terry McDonald, UTEC, and Greater Bridgeport Community Enterprises, presented on a panel at Harvard University.
Cascade Alliance presented at Sustainatopia: Designing & Catalyzing Impact Partnerships.
Cascade Alliance Director Bethany Cartledge attended the US Chamber of Commerce Foundation's Sustainability and Circular Economy Summit.
Diane Cohen, Executive Director of Finger Lakes Reuse, and Terry McDonald, Executive Director of SVdP Lane County, presented about the Cascade Alliance at Upswell 2019 in Chicago.
Creating jobs through reuse and recycling oftentimes involves charting unexplored waters, and we continue to be inspired by our partner's tenacity as they navigate this important work. The impact is tangible! To date, the Cascade Alliance network has created 235 jobs and generated more than $20 million in revenue.  Together, we've diverted more than 20 million pounds of waste and over 9 million mattresses from the waste-stream. We're looking forward to another year leveraging shared knowledge to expand our collective success.