Cascade Alliance Quality Jobs Survey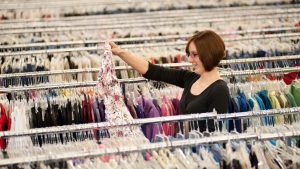 At the Cascade Alliance we're all about creating sustainable jobs. Our national network of nonprofits taps into the materials management universe to reuse, recycle and upcycle stuff that still has a robust life. Five years, 102 jobs and $10 million in revenue later, we recently took a step back to take a closer look at our efforts.
Yes, we are creating jobs…but are they good ones? Are they jobs people want to work? Are they jobs that are helping people build better lives? Are they worth the investment it takes to create them?
Thanks to a report by Insight at Pacific Community Ventures, titled Moving Beyond Job Creation: Defining and Measuring the Creation of Quality Jobs, we have the tools to analyze our efforts more deeply. The report, funded by the Surdna Foundation, offers a lens we found fascinating and helpful.
It identifies five core components of a quality job:
A living wage
Basic Benefits
Career-building opportunities
Wealth-building opportunities
A fair and engaging workplace
Hitting at least three of those five markers is the base line.
Intrigued by this straightforward way of putting the quality of a job to the test, we created a questionnaire that we sent out to all of the nonprofits we work with. For each of the five components we asked them whether they are:
Meeting the criteria
Not meeting criteria, but have a plan to get there
Not on track, and don't have a plan
We provided space with each question for feedback, and received many great comments and questions.
Our members are mostly meeting a minimum of three of the five. The place we saw the most challenge — and thus opportunity for improvement — was with wealth building opportunities. For small enterprises like the ones we work with, it's often difficult to sort through employee savings plans and other wealth building tools, and establish these programs. Some have partnered with local banks to help employees understand the intricacies of such programs and encourage them to start thinking about wealth building. Others are in the process of establishing such programs.
Healthcare is also a challenge, for small social enterprise nonprofits. On the bright side, we find our partners really shine in the areas of career building opportunities and fair and engaging workplaces.
We also asked Cascade Alliance members to offer positive aspects of their jobs not included in the report. Here are a few examples:
Monthly staff meetings that include everyone in the organization, providing time to address challenges and celebrate successes at all levels of the organization.
Inviting community leaders to give presentations to employees on a variety of topics, providing opportunities for staff members to expand their networks and knowledge of community resources.
Staff evaluations every six months that include positive feedback and suggestions for growth.
On vacation or days off, staff is not expected to think about work, respond to messages, or come in for any reason.
Regular conversations about how the work done on a daily basis makes an impact in the community.
The report notes that "creating quality jobs should not be viewed as a static goal, but rather as a continuous journey." We're looking forward to using the data as a roadmap.