Finger Lakes ReUse Voted the Best Thrift Store in Ithaca, New York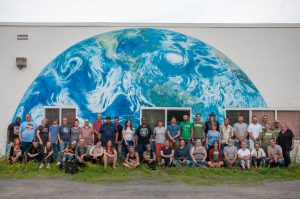 Our members at Finger Lakes Reuse in Ithaca, NY, were recently voted as the best thrift store in their area!  Congratulations!
FLR operates two locations: Triphammer Marketplace and one store in Ithaca.  Their retail thrift stores provide the community with affordably priced goods and job creation, divert waste from the landfill, and create another avenue for free job training through their ReSET program. They operate a community-oriented warehouse and a shopping and educational center where reuse of materials is a priority.  Through a multitude of programs, they aim to enhance their community, economy and environment through reuse.  Funds raised from the stores go to help those struggling with poverty in the Finger Lakes area.
Cascade Alliance commends Finger Lakes for continuing to enhance community welfare through reuse.