How To: Selling Vintage Books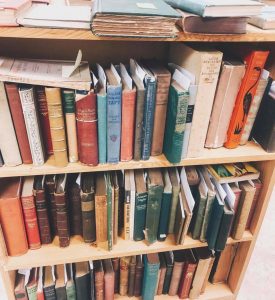 Looking to generate more income for your organization?  Maybe you receive a large amount of book donations each week?  Consider adding a vintage section to your book department!
The Benefits
You can selling sell vintage books at a higher price point
Niche: Vintage books draw in a different customer crowd
Drawbacks
They take a little longer to process
They may take a little longer to sell – you have to wait for the right buyer to come along
Below are some tips to processing vintage books:
Some classic works aren't worth as much due to the mass quantity available
If there are crayon marks, torn pages, loose binding, etc. the book would need to be worth a significant amount in order to price it up. Condition is key!
Make sure you verify the publisher and year.  There can be many different copies of the same titled books – to be accurate in pricing, you must find an exact match.
BookFinder is an excellent resource to discover more information on the going rates for books that you're selling. What we like about that platform is that it pulls up multiple marketplaces so you can search in one spot versus 5 different places.
The more specific and unique a book is, the more likely it is to have a higher value. For example: a history book of a specific city, Native American tribe, fishing, and so on.
Displaying valuable and unique vintage books in a visually appealing manner can help generate customer interest in the section and ability to sell the item at a higher price point
It is typically more efficient to accumulate multiple items prior to conducting valuation research, rather than looking up items one at a time
We hope these tips help and inspire you to launch a vintage books operation!