One Good Thing: Cascade Alliance Welcomes a New Team Member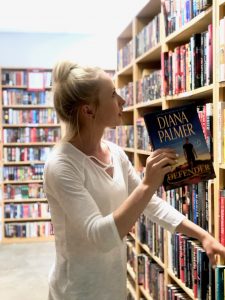 We are pleased to announce that longtime St. Vinnie's staffer Laura Bennett is joining the Cascade Alliance team. Laura managed our book departments for several years before becoming a special projects coordinator, AKA "minion of Terry." Her focus was on developing our mobile home park affordable housing projects.
Laura will be taking over Bethany's role as member liaison as Bethany transitions to Cascade Alliance director.
Susan Palmer will be riding off into the retirement sunset sometime in August (she's being secretive about the date.)
Laura knows books and stores, and will be getting up to speed on mattress recycling in coming weeks.
Fun fact about Laura: Her perfect vacation activity would be reading Harry Potter books while kayaking on Waldo Lake (in Oregon!) while eating chocolate.