One Good Thing: Meeting UN Sustainability Goals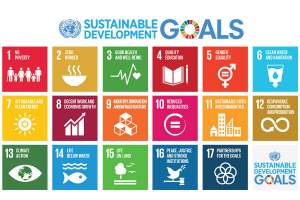 In 2015, the United Nations came out with a plan for Sustainable Development that includes 17 Sustainable Development Goals to meet by 2030.  We're excited to see that we're already on track as an organization to meet some of these goals!
UN Envision2030 Goals we are working on meeting:
Goal 8: Decent Work and Economic Growth: Promote sustained, inclusive and sustainable economic growth, full and productive employment and decent work for all.
One of the main goals of Cascade Alliance is to create sustainable jobs.  We've created over 113 jobs since 2013 amongst our members in the US.  These jobs are a result of using creativity and innovation to create social enterprises in areas one might not think about working in – such as taking "waste" and turning it into a profit.
Goal 11:  Sustainable Cities and Communities:  Make cities and human settlements inclusive, safe, resilient and sustainable.
SVdP has been working towards safe, adequate, and affordable housing by continually creating affordable housing complexes across Oregon.  We also provide resident services contribute to housing stability.  Our Resident Service Coordinators work with tenants to identify services that will address the poverty of information, skills, and opportunities that many have experienced.
We've also acquired and rehabilitated eight mobile home parks as a mechanism to retain what has historically been an accessible home ownership option and rental alternative for those with barriers to traditional housing sources. By improving site conditions and providing resident services, park preservations are designed to affect positive social outcomes for the community and residents in the park.
Goal 12:  Responsible Consumption and Production:  Ensure sustainable consumption and production patterns.  By 2030, substantially reduce waste generation through prevention, reduction, recycling and reuse.
We've been able to ensure sustainable consumption and production by being a part of the circular economy.  When we teach others how to sell books online, recycle mattresses, and operate retail thrift stores, those items are able to go back into the community rather than a landfill.
You can check out the full list of goals here.