One Good Thing: One Good Thing: Upcoming Cascade Alliance Convening and Sponsors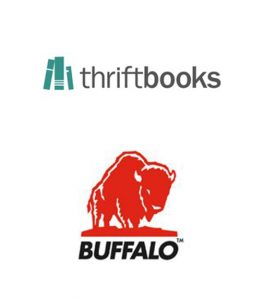 The Cascade Alliance Convening is quickly approaching and soon over 30 representatives from 14 nonprofits from across the US will gather in Eugene, OR, next week.  Participants can expect two full days of learning, collaboration, and opportunities to strengthen networking relationships.
We are excited to have two sponsors for our conference. Buffalo Export LLC will be sponsoring us as an Event Friend and ThriftBooks will be sponsoring one of the lunches. A little bit about our sponsors is down below: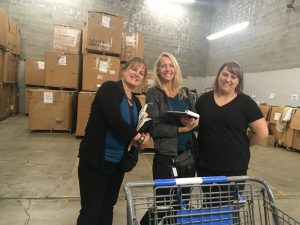 We're looking forward to our conference session surrounding building relationships with commodities buyers. Debbie
Germer and Shanda Falcon of Thrift Books will be sharing alongside St. Vincent de Paul staffers Gayla Halleman & Daven Stetson. Thrift Books buys books from many of our Cascade Alliance members-we are so thankful for their partnership!
Our other conference sponsor Buffalo Export LLC is a great working partner for St. Vinnie's and the Cascade Alliance. They find the markets for the stuff we can't sell!  Items include hard toys, soft toys, hats, belts and purses, rags, paired shoes and single shoes, stuffed animals, suitcases, roller skates, media, Tupperware, print cartridges, and much more!
When we have questions, they have answers.
We look forward to seeing our members next week!