One Good Thing: REDF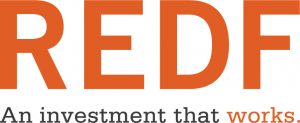 In a few short weeks, Cascade Alliance members will be traveling to Eugene for a convening.  This year's theme is Poised For Growth We're excited to host a multitude of speakers from different backgrounds and organizations.  Our upcoming conference (April 11-12) features business-centric panel discussion with REDF staffer Christina Gilyutin, the director of leadership programs.
"REDF (The Roberts Enterprise Development Fund) is a pioneering venture philanthropy that is leading a national movement of employment social enterprises—mission-driven, revenue-generating businesses that invest the money they earn into transforming lives."
The California foundation supports job training and job creation, and Cascade Alliance members have benefited from their work.
A REDF grant helped St. Vincent de Paul start one of our three mattress recycling facilities in California, leading to 18 sustainable full-time jobs. We'll be hearing from CA members Big Reuse, Global Neighborhood, and UTEC about two programs that helped them with their social enterprises.
A cool bonus for our California readers: REDF just announced a new job-creation grant opportunity
We're excited to share ideas and best practices with them.