Technique Tuesday: Creating a Healthy Workplace Culture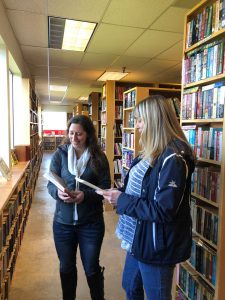 How do we cultivate a positive and healthy workplace culture?  A workplace culture plays a large role in the overall health of the organization and of its employees.  A positive workplace culture can attract talented potential new-hires, positively impact emotional health of employees, and increase productive performance.
High turnover rate?  Lots of staff complaints?  Rifts in communication?  These questions can all point to issues of the culture of your workplace.  Our staff is consistently complimented by how courteous they are.  Howev\er, this isn't by accident.  We've been able to create a workplace culture of mutual respect.
Below are some key points that impact workplace culture.  The chart below shows the four types of leadership styles.  This will be one of our main sessions in our upcoming Cascade Alliance Convening this week.
Leadership
Encourage the motivation and positive development of followers
Foster an ethical work environment with clear values, priorities and standards.
Emphasize authenticity, cooperation and open communication
Work environment
Objects and other items in the workspace, this could include what people display on their desks, wall hangings, office furniture etc.
Collaboration and Communication
Leadership that encourages teamwork and open communication is important to creating a positive environment.
Open communication can be fostered through regular team meetings, team building weekends, or coffee mornings.