Technique Tuesday: Tips for Starting a New Project in Your Store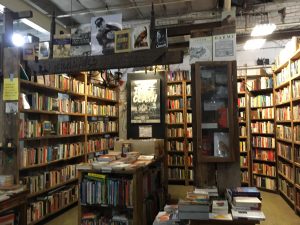 So, you've started a new business and now you're looking to take on a new project to bring in more revenue.  Curious how to effectively do that?  Worried that adding a product line might be too big of a project?  Below we've compiled a list of suggestions.
Adding in a book section can be a good source of added income to your thrift store, but can be a burden if done wrong. Where to start?
When planning to expand and add a books section (or any section!), first build up a stockpile. You want to ensure that you'll have a steady supply in order to rotate the stock.
Ready to shelve? Group books in similar categories. The easier it is for a customer to find what they're looking for the better. Below are some basic categories to start out with until your inventory has increased.
Not sure how to price your books?

Use unit pricing. Examples include $1.79 for soft backs and $2.79 for hardback.
Consider pricing up books that are newer, popular or on local history.
Don't price up books right away if you're still building your brand-you want to first establish a customer base.

Focus on rotating

Look at your product turnover, see what's moving and what's not. Expand sections that are popular as long as you can keep them full.
Add new inventory every week. Don't just refill as the product sells, even if a shelf is full you don't want it to become stagnant. Rotate, rotate, rotate!
The key to expanding your store and operating a successful book section is to consistently turn over product, have simple pricing guidelines and keep it organized.