UTEC Celebrates 20 Years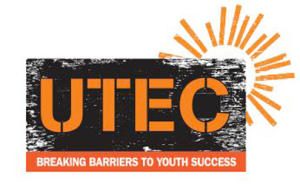 Our Cascade Alliance members at UTEC, in Lowell, MA, are celebrating 20 years as an organization in their community!
UTEC started out as United Teen Equality Center in 1999.  This was a place where teens could hang out and partake in after school activities without fear of gang violence in the city.  Today, it's now an organization with multiple social enterprises and workforce development opportunities.
Over the last few years, UTEC has built relationships with correctional facilities and county jails in the area, this ensures the work begins even before the young adults are released.  They also offer transitional coaching, workforce development in social enterprises, onsite education that helps young people prepare to take the GED, social justice and civic engagement, an early childhood education center that was opened in 2017 to help young families break the cycle of poverty, and much more.
Congratulations!  We look forward to many more years of collaboration.
To learn more about their 20 year anniversary, check out this article written about them in their local newspaper.