Wednesday Wisdom: REDF Accelerator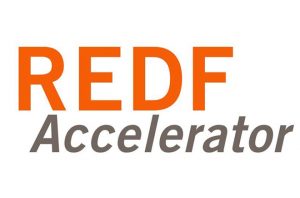 Interested in social enterprise?  The REDF Accelerator program is now taking applications until July 29th.  This is a great program that several of our Cascade Alliance members have been a part of and have found to be beneficial.
A little bit about REDF:
These folks are a philanthropy that's leading a national movement of employment social enterprises.  Their mission is to help with jobs and a better life for the countless number of people who want to work but face a variety of barriers to getting and keeping a job.
REDF's Accelerator program is designed specifically for employment social enterprise leaders – those who are building revenue-generating businesses that hire and support people who are striving to overcome significant employment barriers.  This unique program is designed to connect leaders in employment social enterprise.  Fellows in the program work together and provide peer mentorship, experience-based solutions, and new inspiration grown from a common purpose.
The program takes place in 3 cities across the US and includes 84 hours of in-person curriculum.  Interested in applying?  Apply Here!
Another great resource from REDF is their workshop website.  There is no cost to join and there is a variety of information and tools for social enterprises.  Below are two tools that we've found helpful in the past.
Job Readiness Assessment – tool to help social enterprises determine when an employee is ready to move on to the next step in their training
Pricing Strategies – learning guide that outlines some of the key concepts in effectively pricing your goods and services to both support your employees and maintain a healthy, thriving business