Cascade Alliance Blog
Global Recycling Day is March 18
Ever heard of the seventh resource?  We hadn't either until we stumbled on Global Recycling Day, March 18, 2018, being launched by the International Bureau of Recycling.  Read on…
Five Headline Friday (March 16, 2018)
Welcome to Friday!  Have you recovered from the transition to Daylight Saving Time?  This week's headlines feature two stories about certain caffeinated beverages, coincidentally.  We also have stories about a real mischief-maker in waste diversion:  child car seats, the value to rural women entrepreneurs of market-based social enterprise, and online thrift is gaining momentum with the help of technology to increase profit margins. Read on…
Five Headline Friday (March 9, 2018)
Welcome to Friday!  Here's our weekly offering of five of the latest topical articles, news stories, and reports. This week's top stories include:  Ebay's role in the circular economy and ways they are innovating to enhance user engagement, the Association of Fundraising Professionals is observing Women's History Month with its Women's Impact Initiative, and an article highlighting the successes of mattress recycling in California.  Is there a place for retail thrift in the "pop-up" economy? The Roanoke Times explores this emerging business model.  Finally, Resource Recycling describes the value of measurement and analytic software tools being used  to measure impacts in recycling programs in state, local, and industry sectors. Read on…
Potential Impacts of Steel and Aluminum Tariffs on Waste and Recycling
Waste Dive took a look last week at how a 25 percent tariff on steel and 10 percent on aluminum might impact the waste and recycling industries. Authors Kim Slowey and Code Boteler write that prices for domestic steel and aluminum are likely to increase, so domestic recyclers could get higher prices for their products.
That's a short-term potential impact, says Terry McDonald, executive director of the St. Vincent de Paul Society of Lane County, which sells about 5,000 tons of various kinds of scrap metal into secondary markets each year.  Read on for more about predicted effects on waste and recycling…
Five Headline Friday (March 2, 2018)
Here's our latest "Five Headline Friday."  This week we are reading about the Super Bowl doing super waste diversion, Millennials donating their parents' stuff to thrift stores, networking to advance local social enterprise, a check-in with how the EPA is approaching sustainable materials management in the Trump era, and a presentation by Greg Vestri, a profit-non-profit "bridger", on how non-profits can use a profit-oriented framework to reduce dependence on donations to fund growth.  Read on…
Changing Workplace Culture Not Easy But Doable
"In the past year, the "Me Too" discussion has made all of us aware of the importance of creating a workplace culture where people feel valued and safe, but there are many other ways that workplace culture can go sideways – gossiping among staff, kidding around that can lead to workplace injuries, failure to reinforce best practices – and it takes sensitive leadership to change the culture and improve working conditions.
Read on for how we describe a positive work-place culture, both for employees and for customers, and examples of the ways we work to make changes when we see that they are needed."
At the Cascade Alliance we mostly focus on reuse at the level of individual items – whether it's clothing or furniture or a salvaged mahogany fireplace. But we also excel at adaptive reuse, taking a building adapted for one purpose and giving it a new lease on life with a new purpose.
Cascade Alliance featured in Next Cities report on Recycling Programs Potential to Grow Human Services Nonprofits
Next Cities reports on the successes and underlying philosophy and strategies of Saint Vincent de Paul of Lane County, and the Cascade Alliance in accomplishing our social venture mission.
Five Headline Friday (February 23rd, 2018)
It's Friday again! Here's our seventh installment of "Five Headline Friday." Each week we pull together our top five articles, news stories, and reports and share them here. This week's top stories include a thrift store piloting new strategies, a sustainable publisher calling for reduction in book waste, and some apps that make charitable giving easy and fun.  Read on…
Five Headline Friday (February 16th, 2018)
Happy Friday! Here's our sixth installment of "Five Headline Friday." Each week we pull together our top five articles, news stories, and reports and share them here. This week we touch on two efforts to improve measurement of outcomes in social impact programs, Uber-like technology for on-demand recycling pickups, rewards for innovation in plastic pollution solutions, and a mattress recycling program with a social and environmental mission.  Read on…
Five Headline Friday (February 9th, 2018)
Happy Friday! Here's our fifth installment of "Five Headline Friday." Each week we pull together our top five articles, news stories, and reports and share them here. This week we touch on the impact an Amazon warehouse has on a host city. Waste360 highlights the importance of collaboration and partnerships to do end-of-life management of consumer products.  RecycleForce is helping reduce criminal recidivism with employment in recycling, we get a look at a venture to improve retention and diversity in non-profit management, and a study of how new philanthropists can learn to best donate for impact.  Read on…
Embracing Working Goals in California (February 5th, 2018)
"We were pleased to see the James Irvine Foundation's recent announcement of a new funding focus in California. Announced in December, it recognizes the distance between quality family wage jobs and low-income workers. The foundation announced two initiatives designed to reduce the barriers for those who want to work and are working, but lack the opportunity to move up to jobs with better wages, while also recognizing the need to support workers in low-wage jobs, who often have no voice at the policy table. We have four strategies for bringing along entry level workers so that we can promote them….."
Five Headline Friday (February 2, 2018)
Happy Friday! Here's our fourth installment of "Five Headline Friday." Each week we pull together our top five articles, news stories, and reports and share them here. This week we touch on the cost of housing for homeless patients, the world's first intelligent waste bin, Austin's reuse challenge and more. Read on…
Collaboration Benefits: Learning from Each Other, Building Relationships
"Collaboration has the potential to make us all stronger, but it can be difficult to employ across a national network. Why bother? A thoughtful piece about collaboration came out last year in the Harvard Business Review, noting both what collaboration is and what it isn't. Read on…"
Five Headline Friday (January 19th, 2018)
"Each week we gather the five articles we found most interesting that week, and share them with you here. This week we follow the ongoing global conversation around China's plastic ban, touch on redesigning fashion's future and more. Read on…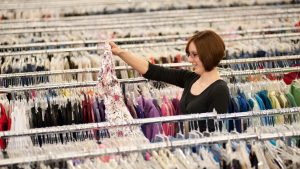 Quality Jobs Survey (January 15th, 2018)
"At the Cascade Alliance we're all about creating sustainable jobs.  Thanks to a report by Insight at Pacific Community Ventures, titled Moving Beyond Job Creation: Defining and Measuring the Creation of Quality Jobs, we have the tools to analyze our efforts more deeply. The report, funded by the Surdna Foundation, offers a lens we found fascinating and helpful. It identifies five core components of a quality job …" Read More
Five Headline Friday (January 12th, 2018)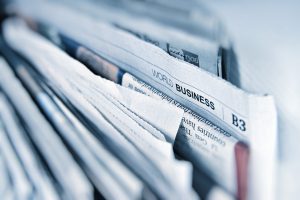 "Each week we gather the five articles we found most interesting that week, and share them with you here. This week, our focus was on the power of policy in boosting recycling rates, the struggle in philanthropy to address inequality, and reusing precious metals in electronics manufacturing. Enjoy! …" Read More
Leading from the Ground: Three Tips on Leadership During Company Growth (January 8th, 2018)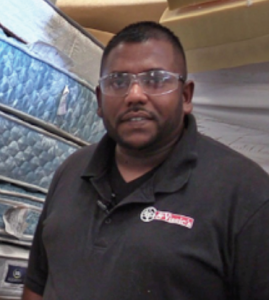 "Growth can be difficult. It involves walking into territory that is not always clearly charted, meeting challenges as they come, and letting go of old ideas. One danger, Jason said, is thinking you have it all figured out…" Read More
Five Headline Friday (January 5th, 2018)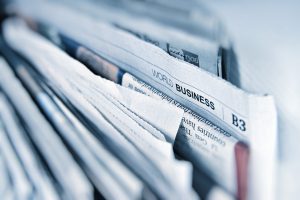 "Each week we gather the five articles we found most interesting that week, and share them with you here. This week, our focus was on recycling trends, the circular economy, and the recently passed tax bill. We hope you enjoy this curated list. …" Read More
Bomb Cyclone Coming? Get Your Thrift Store Ready! (1.3.18)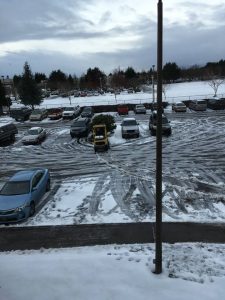 "Our numbers took a huge hit for a few days, but we were able to spike them up right after. This was an unavoidable event, and things like this will inevitably come up. The point is to be aware and adaptable so that you can best prepare your site and staff…" Read More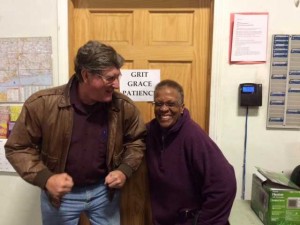 Work the Problem: Welcome to the Cascade Alliance Blog! (1.2.18)
"We continue to thrive and grow because we've learned to keep our eye on problems as they come up, to observe and question and work on solutions…" Read More