Success
Your mentorship is key in helping us reaching profitability! –The Scrap Exchange
The Cascade Alliance helps nonprofits across the country turn discarded items into a stable revenue stream and source of quality jobs for people with barriers, thereby providing lasting communitywide economic and environmental impacts.
Our accomplishments since inception in 2013:
18: Nonprofit organizations mentored
15: Reuse/recycling businesses launched
150: Full-time, life-stabilizing jobs created for people with barriers
130: People with barriers received job training
138: Business training documents available free of charge to members
239,292: Mattresses and boxsprings recycled by members
$481,465: Community savings in avoided trash bills
$1,015,766: Revenue from members' book businesses
7,193,963: Pounds of materials recovered from waste stream to create jobs and revenue for nonprofit organizations
Read about our impact: Waste-Based Social Enterprise Supports Job Training, Jobs, and Services  (Robert Wood Johnson Foundation Progress Report, June 4, 2015)
---
Cascade Alliance Impact: Member Employee Profiles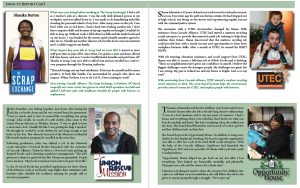 Cascade Alliance member organizations have provided employment for more than 90 people with barriers. Here are a few of their stories: Cascade Alliance Member Employee Profiles.
Cascade Alliance Impact: Member Social Enterprise Profile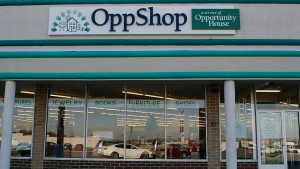 Opportunity House is a great example of the potential of the Cascade Alliance. The nonprofit opened as a homeless shelter in 1984 in Reading, PA. Reading, the fifth-largest city in Pennsylvania, has 26.1 percent of its population-one in four people-living at or below the poverty line. Over the years, Opportunity House has grown to provide a wide array of services to homeless, formerly homeless and low-income families and individuals with the ultimate goal of self-sufficiency.
Wanting to create jobs for their client base and establish a secure, stable funding source for the agency, Opportunity House turned to the Cascade Alliance for help. After 16 months of mentoring and training, in July 2015, they opened the OppShop–a full service retail thrift operation. The agency was able to offer life-stabilizing jobs to 24 people with barriers. Now, the agency plans to build on their success and open another thrift shop in the coming year.