One Good Thing: Cascade Alliance Visits Opportunity House
This week for One Good Thing, we want to highlight our members at Opportunity House.  Bethany & Madeline, from Cascade Alliance, were thrilled to be able to work with our pals at the Opp Shop last week.  They were able to help stock the store, do some manager training, and reset the backroom to help increase miscellaneous processing and donation intake efficiencies.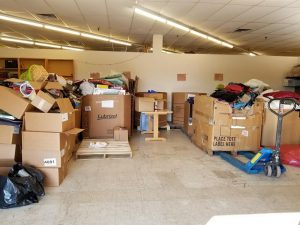 While they were there, Bethany and Madeline helped to restock the books, price misc, provide training on shoe sorting & pricing, purse sorting & pricing, schedule making, and output. They were so impressed with the quantity of donations coming in and understanding the need for a good system to quickly floor the items.  They enjoyed working with the staff and have a lot of respect for the programs Opportunity House offers.
They were encouraged to see a host of regular customers and were inspired by the new PA work wear program. We look forward to continuing our support with them and with our other members.