One Good Thing: SVdP Executive Director Presents at Prestigious Universities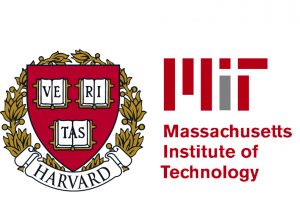 After a week of snow and website mishaps, we are back with One Good Thing!  Terry McDonald, executive director of the largest social services agency in Lane County, is speaking next week at two events at two of the nation's most prestigious universities.
On Sunday March 3, he will be speaking at Harvard's annual Social Enterprise conference. The conference focus: Unlikely Allies: Forging Partnerships for Progress. Terry will be part of a panel discussion that includes two Cascade Alliance members, Greater Bridgeport's Adrienne Houel and UTEC's Ed Frechette.
On Tuesday March 5, he is giving a lecture to MIT's entrepreneurship students and their nonprofit management students. The topic: Pivoting Toward Opportunity. He will focus on SVDP's mattress recycling, textiles and up-cycling and mobile home park revitalization.
How did a guy who leads the St Vincent de Paul Society of Lane County in Eugene get on their radar?
McDonald takes a business approach to administering St. Vincent de Paul, the largest social services agency in Lane County, and, as it happens, one of the two largest St. Vincent de Paul organizations in the nation. The agency – with $50 million in annual revenue — earns about 60 percent of its funding through its waste diversion and materials management businesses. The businesses include both typical and atypical strategies for earning money: 15 retail thrift stores, nine that also contain small bookstores; four mattress recycling facilities; a used car lot; a glass foundry, an up-cycling department with a fashion designer creating new designs with used materials; and an appliance repair department. The earned income supports multiple homeless shelters, transitional and affordable housing programs, and emergency services.
The Robert Wood Johnson Foundation just released a case study about the project. Nancy Barrand, the program officer at the Robert Wood Johnson Foundation who oversees the St. Vincent de Paul grant, praised the agency for its broad approach and wanted to see other nonprofits develop a similar model.
"SVdP had put in place one of the most expansive networks of services and supports to address homelessness I have ever seen and was the anchor institution for the county's safety net. Moreover, a major portion of its budget was self-sustaining through its business enterprises. … It was a model that could benefit any community," she told case study author Mary Geisz.