Cascade Alliance 2020 Visions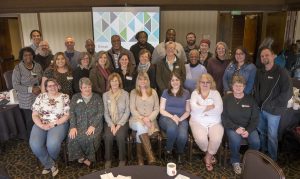 As we enter a new decade, our individual visions for the future may involve different goals and challenges, but The Cascade Alliance's collective drive to become more resilient, generate revenue for nonprofit programming, and maximize waste-diversion carries our commitment to support and learn as a group into a new year. Two of our wonderful mattress recycling Cascade Alliance members shared their visions for 2020!
In Connecticut, Greater Bridgeport Community Enterprises (GBCE) operates social enterprises that provide sustainable jobs and job training, including a mattress recycling operation.  In the type of industries we are involved in, we often have to be nimble and creative to respond to changing markets. The word of the year for GBCE is diversification: what other business developments and outlets can they explore?
In Orlando, The Mustard Seed of Central Florida is constantly working toward reducing waste and organization expenses while tenaciously pushing for mattress recycling stewardship laws in their state. Their vision for 2020? Bring more awareness to their mattress recycling center! As mattress resale has increased in the area, Mustard Seed is exploring expanding their operations through a move to larger facility. Also on the horizon? A business plan and location for a Seed Boutique retail store! In the words of Kathy Baldwin, Executive Director, "we are a nonprofit hiring individuals who need a second chance to gain employment to deconstruct mattresses, saving landfill space."
We're so excited to see what our members accomplish in the coming year.