Emergency Preparedness: The Egan Warming Center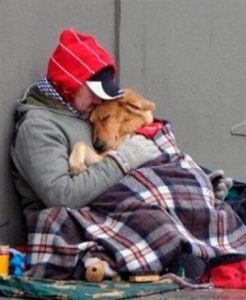 St. Vincent de Paul Society of Lane County (SVdP) is the largest nonprofit human service provider in Lane county, and as such have been responding to community need for decades. Among our national network of nonprofits, increasingly weather-related disaster and the changing needs that accompany them has marked a shift in how we must position ourselves to best serve our communities. We are starting a series on weather-related crisis response and preparedness, and what trends can tell us about how climate change will impact vulnerable populations we serve. For this week's installment, we will highlight our emergency shelter programs. Stay tuned for weekly posts.
Dropping temperatures that accompany winter weather mean emergency shelter can be a matter of life and death for the unhoused. With homelessness rates rising we in the nonprofit sector are increasingly vital to efforts to provide emergency response in weather-related crises. Increasing homelessness and climate changes converge to exacerbate an already grave situation. How can we strengthen our resiliency to meet the need in our communities for shelter?
In Oregon, SVdP administers robust programs to provide emergency shelter for homeless individuals. For adults experiencing homelessness the agency operates an overnight parking program and overnight tent shelter through a program called Dusk to Dawn. From November 15th to March 31st a community and volunteer-driven shelter operation, the Egan Warming Center, is administered by SVdP staff. This year, a new site for female-identified guests will be operated in partnership with local nonprofits Womenspace and Sexual Assault Supportive Services (SASS). Houseless families are able to access the First Place Family Center, a day shelter with wrap-around services, and a night shelter known as the Annex.  Additionally, a day use facility, the Lindholm Center, is available year-round.
This year, SVdP is struggling to meet the needs of houseless community members, due to a 35 percent increase in individuals accessing service and colder-than-usual temperatures. Early indicators are dire. Dusk to Dawn has seen growth from 80 served in October 2018 to 192 served with 30 on the wait list in 2019, and the Lindholm Center is at capacity. The Egan Warming Center activated ahead of its scheduled season when October temperatures dropped to 24 degrees. This harkens to the concern of SVdP's Executive Director, Terry McDonald, that capacity is stretched thin, with a harsher than usual winter ahead. McDonald cautions the community saying "I have serious reservations that as a community, we are prepared for dealing with our unhoused populations in a way that ensures they can survive a winter emergency", that if the winter is not mild, "I do not see the capacity in the not-for-profit sector to meet a winter challenge. Time is short before the true winter arrives. And I am very worried". In Lane County, it is our joint responsibility to respond to McDonald's fear with a call to action from every sector and private household.
To read more about McDonald's analysis of emergency-preparedness this winter, click here to access an article that appeared in The Register-Guard.