Natural Disaster Crisis: An International Perspective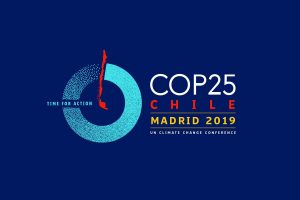 In a final installment in our weather-related crisis blog, we will examine the relationship between natural disasters and power from an international perspective: marginalized communities worldwide contribute the least, but suffer the most, from climate change. As environmental activists and world leaders have converged in Madrid, Spain, this December for the 25th United Nations Climate Conference, disproportionate effects of natural disaster severity and differing ability to recover post-crisis within the global community has been brought into stark relief.
As reported in The Washington Post, world leaders and activists representing communities most vulnerable to natural disasters have pushed for the most aggressive solutions to global warming, rebuking peers from developed nations for regressive stances that they feel fall short to stem the climate crisis. While the majority of nations facing the greatest burden of climate change impacts have set higher carbon-emission reduction goals, they currently represent just a small portion of total global emissions. Large, wealthy nations are the largest carbon emitters. Yet, smaller, less powerful nations bear the brunt of increasing extreme weather events, rising sea levels, and the changes to our climate caused by global warming.
Concurrently, disaster-recovery resources are more limited among developing nations recently devastated by hurricanes, flooding, droughts and other climate related disasters. While wealthy countries also face increasing weather-related crises, the consequences are less severe. This extends beyond purely financial disparities. Natural disasters have shattered economies, displaced communities, and in some cases threaten the continued existence of countries and communities vulnerable to rising sea-levels.
The varying perspectives of actors within this global convening correspond to differing vulnerability to natural disasters, both in terms of frequency and capacity to recover.