One Good Thing: Scrap Exchange Welcomes New Executive Director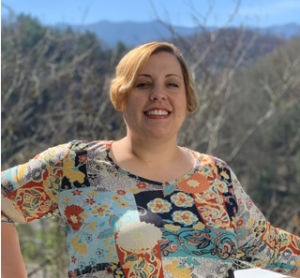 We are pleased to extend a warm welcome to Laura Nicholson, new executive director for our members at the Scrap Exchange! Laura is bringing her experience in non-profit leadership and capacity building through a team-centered approach. The board president Katy Clune shared, "We're excited to appoint Laura just as we are about to embark on the Scrap's first-ever organization-wide strategic plan that will ensure our reuse, educational, retail and arts programs all present the most benefit possible to our community. Throughout her interview process, Laura shared how she empowers her teams to grow and learn from each other. I am confident that she will guide The Scrap Exchange with skill and grace."
We have already been impressed with our interactions with her and look forward to continuing the relationship. The Scrap Exchange is located in Durham, NC, with a mission to promote creativity, environmental awareness and community through reuse. They operate a creative reuse arts center that contains a retail store, art gallery, design center and offer various educational outreach programs.
Laura is equally excited to have joined the team: "It's been such a great experience so far to join Scrap Exchange, an organization that has been an important part of my creative journey since 1995. After a period of rapid growth, the Scrap Exchange is building systems to create a strong foundation to support the organization as we continue to scale. The Cascade Alliance has given us invaluable support over the years and it's been a game changer to work closely with Susan and Bethany since I started this position."
We are excited to hear that Laura is joining the wonderful Scrap team and we're thrilled to welcome her into the Cascade Alliance!