One Good Thing: TAP Into Hope – SwiftStart Program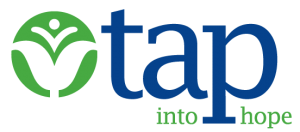 You might know about our members at TAP in Roanoke, VA for their online book program.  But did you know they offer childcare to working parents in Southwestern Virginia who are on a career path to secure a job?  This is their highlight of the month and we want to highlight the work they're doing with their community members as well!
TAP's SwiftStart program provides working parents with affordable, quality child care.  Those who take part in the program may also be in one of TAP's other programs that helps them build skills so that once they graduate the program, they can enter the workforce and secure a job.  SwiftStart utilizes career pathway development, short-term intensive training, and credential-focused training in the targeted career tracks of healthcare, advanced manufacturing, and information technology.
Childcare, or lack thereof, is one of the many roles that plays into the cycle of poverty.  Parents who are seeking employment or job training, but have unreliable childcare, or the cost has become unaffordable, can struggle to hold down a job.  TAP's program helps to remove that barrier and break the cycle.  You can learn more about their program by clicking here.
Our members at Opportunity House in Reading, PA, UTEC in Lowell, MA, both offer 24-hour childcare programs. Our own organization, SVdP, offers the only drop in preschool in the Lane County area. We're proud to not only be an anchor organization in our community, but to work with like-minded nonprofits.  This is the vision of the Cascade Alliance – to help other nonprofits generate revenue in order to create jobs and better serve their local community.