One Good Thing: UTEC Receives Grant to Establish Gun Violence Prevention Training Center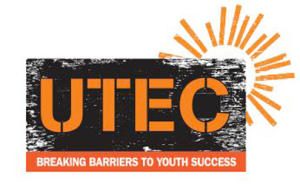 Our friends at UTEC were selected by the state of Massachusetts to establish a Center for Excellence.  This will be a premier training facility in the state to address gun violence through public health and the racial equity lens.
In a press release back in June, The Massachusetts Department of Public Health awarded a two-year grant of $700,000 to UTEC to establish their Gun Violence Prevention Training Center for Excellence.  This center will support 10 other community organizations that were funded to create gun violence prevention pilot programs in neighborhoods that have high rates of gun violence.  Massachusetts has the lowest rate of deaths from gun violence, but it is still the highest cause of death for young adults and teens in the Commonwealth.
The center will also provide training to these 10 community organizations on top components of violence prevention.  These include comprehensive social needs assessments, referrals, mentoring, behavioral health services, workforce development, and community engagement and mobilization, street outreach.
Good work and congratulations to UTEC!