Technique Tuesday: Expanding Your Community Circle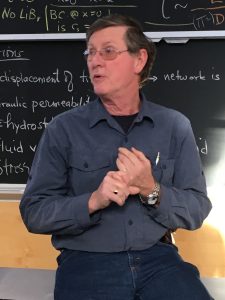 A few weeks ago, we brought up the idea of creating community rather than competition with other businesses in one's city.  Instead of constantly focusing on competing with each other, organizations can build each other up and encourage their customers to check out one of their community partners.
What if we continued to expand the community circle and welcome more groups into that circle? 
Think of the major universities or colleges in your area, these would be great places to reach out to.  With large student populations, these would be ideal settings to put out donation bins during end of the school year when students move out, partnering with certain classes as outlets for research projects or internships, or tabling on campus during volunteer fairs.
Cascade Alliance has been doing just that and below are some of our Cascade Alliance members and how they interact with local universities in their area, just to give some ideas as to how far partnerships can go.
Finger Lakes Reuse – Ithaca, NY
Laboratory for university class projects (i.e. working with a physical therapy class at Ithaca College who's looking at their processing workspaces and making recommendations for more ergonomic practices.
Student groups regularly volunteer in their operations.
Picked up 15-20 truckloads of material from the campus in the last few years.
Cornell faculty have volunteered as guest instructors with their ReSET Job Skills Training Program
They participate with work study programs at Cornell, Ithaca College and TC3, their local community college.
Opportunity House – Reading, PA
Within the Reuse/Recycle Program, they get nursing students from Reading Hospital/Drexel University who volunteer at OppShop and in their warehouse.
Marketing students from Alvernia University have worked with them on improving social media presence.
Outreach to local colleges to recruit volunteers
Great Bridgeport Community Enterprises – Bridgeport, CT
Work with the University of CT MBA program on production flow and management
Work with University of Bridgeport on identifying opportunities to up-cycle some of their products like foam, wood and steel.
TAP Into Hope – Roanoke, VA
Receive donated books from small liberal arts colleges in their community
Work with Virginia Tech University to receive donations of library book shelves
Employs one of VTU's faculty as a nonprofit extension agent working on grant funded capacity building projects in the community who also currently lead TAP's social enterprise effort
Union Rescue Mission – Wichita, KS
Student organizations at their local University (Wichita State) regularly conduct food drives for their community feeding program
Employs one college student as an intern per year
LICSW and MSW student groups have served as volunteer scanners in their online book warehouse
Urban League of Essex County – Newark, NJ
Conduct clothing pickups at the end of the semester at their local university
Global Neighborhood – Spokane, WA
Performs annual donation pickup at the end of each school year
They leave out a donation bin at the local university
2 or 3 pop-up-shops on campus per year
occasionally have business students work on class projects for them, such as a marketing plan for the store
Employ state work study students to help supplement their staff
The Mustard Seed of Central Florida – Orlando, FL
Works with Seminole State College, Rollins Crummer College and University of Central Florida students who volunteer their time throughout the year.
Certain university classes provide projects projects, i.e. building a metal table for mattress deconstruction.
*Pictured at the top is SVDP Lane Co's Executive Director, Terry McDonald, speaking on a panel at MIT this past month.