The Benefits of a Product Sharing Network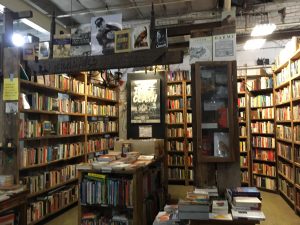 Looking to diversify the items in your store? Maybe you're interested in strengthening relationships with businesses in your state or side of the country? Operating a business isn't easy, that's why a product sharing network could be beneficial, and it's one of the many ways Cascade Alliance is useful to nonprofits.
Product sharing is useful in supporting the circular economy. Instead of disposing items collected through donations or other partnerships that might not fit as well with your store, exchanging those items with other thrift stores in your area can be a benefit to both parties and to our planet.
Below are some of the ways a product sharing network within the Cascade Alliance has been put into action:
• The Scrap Exchange has exchanged material with Opportunity House
• Urban League of Essex County has received material from Opportunity House
• Opportunity House and Union Rescue Mission have received books from our friends at More Than Words
• Big Reuse, St. Vincent de Paul of Dayton, OH, Opportunity House and The Scrap Exchange all receive materials through one of our national contract partners.
• St. Vincent de Paul of Lane County exchanged clothing with Opportunity House
We hope these examples spur your interest in creating or joining a product sharing network! Be sure to check out our website for more information for more details about the expanse of our network.
*picture above:  Books are just one of the many things that can be shared through a network!